Filandia, a crossing of biodiverse coffee plantations and sources of pure water
Filandia is a fantasy come true. Along the coffee paths of our grandparents, you will find a racking through the ancestral paths of the coffee growers on the Illuminated hill of Quindío. This green corner, full of tours illuminated by the knowledge of yesteryear, is a journey towards the cultures of the coffee plantation communities full of the journeys of myths and legends in the area.
A pause around a cup of original coffee and tasting the flavors of traditional food are memorable experiences that reflect the love for rural life of our coffee ancestors. The peasant knowledge that is communicated from parents to children in the twilight of the Philanthropic evenings, having in the background the warmth of the various aromas evoked by the recipes of the grandmothers prepared on the stove of the traditional kitchen.
Filandia, a crossroads of biodiverse coffee plantations and sources of pure water, is also called La Hija de los Andes: a paradise to experience the coffee culture of the 19th century in the 21st century.
Filandia, between mountains, skirts and hills
It houses the dreams of coffee growers illuminated by the Quindian sun of the Andes. Whoever comes to this oasis finds an adventure accompanied by its landscapes, its wonderful people and the fruits of its land.
Memorable experiences of community and cultural tourism from the heart of Colombia
Filandia is the water star of crystalline water springs that hopefully purify the crops from the hands of the peasant of our region. The emerald green of its mountains inhabits the places where our visitors are nourished by memorable experiences of the community tourism of Café Tuventure.
Around the peasant life and the recovery of its knowledge, customs and history, the felt experience is woven, going slowly through the wonders of nature and the return to the fundamental. For this reason, we invite you to come to a cozy space to feel life made by hand, rest and the genuine embrace of the coffee heart of Quindío.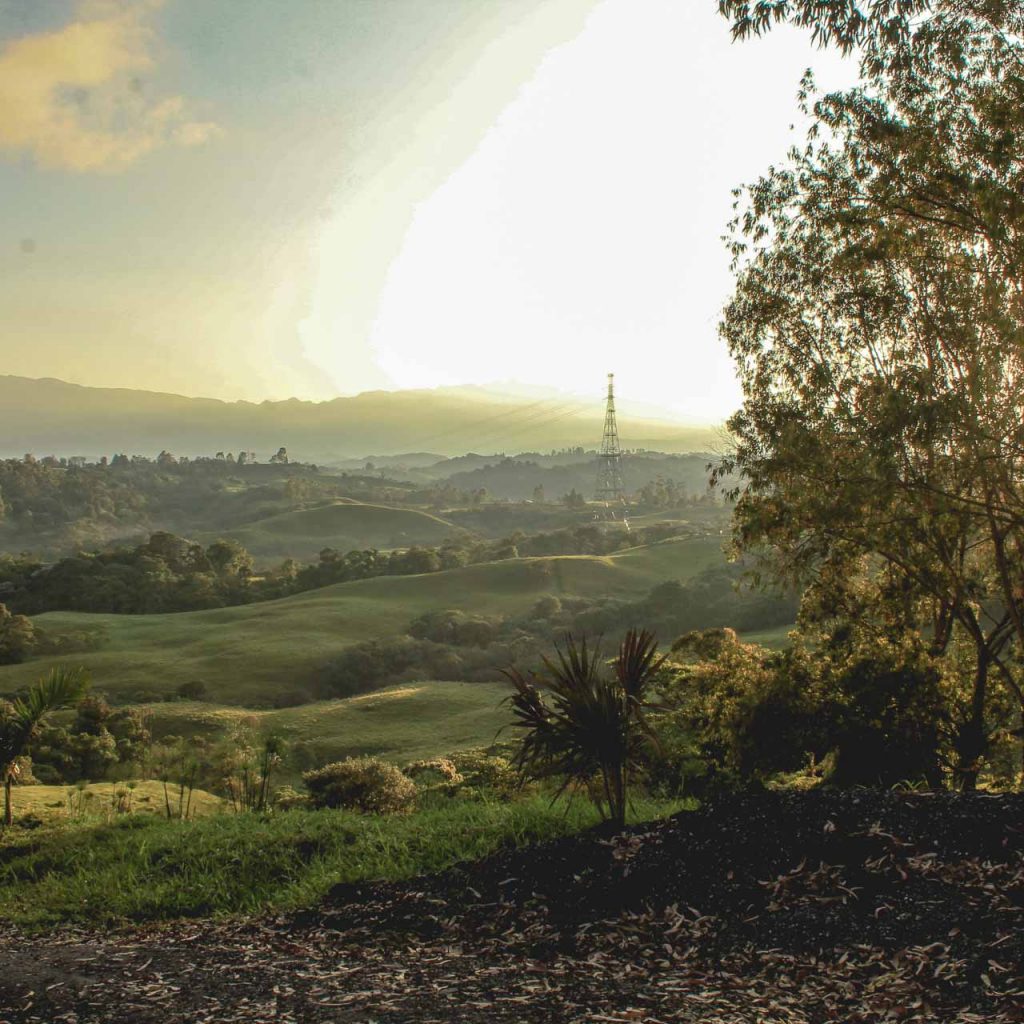 Paula Rodríguez Con Café Tu Aventura nos interesa promocionar el consumo consciente. Esto es responder preguntas como ¿A quién estoy beneficiando con lo que consumo? Y ¿cómo lograr que lo
Descubre Filandia Quindío, municipio patrimonio del Paisaje Cultural Cafetero.
Aventura Cafetera
Manos Campesinas
Testimonio Campesino